Home




Space




Artwork




Book




Games




Screensavers




Wallpapers




Photos




360° Pictures




Music




Linux




Archive




About




Guestbook




Contact


Sponsor


Moonphase 3.4
Copyright 2017 Henrik Tingstrom, Freeware

Added moon distance in miles. The issue "The view of a location is not correct on the map!" is answered below, see the FAQ!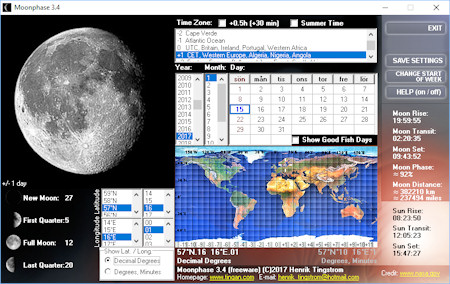 Moonphase 3.4 (the Northern Hemisphere)
Download_Moonphase 3.4 (the Northern Hemisphere,1500 kb)

(Klicka här för svensk version 3.3)
(Cliquez ici pour la version 3.3 française från 2009)

Download_Moonphase 3.3 - the Southern Hemisphere (Copyright 2009, 1500 kb)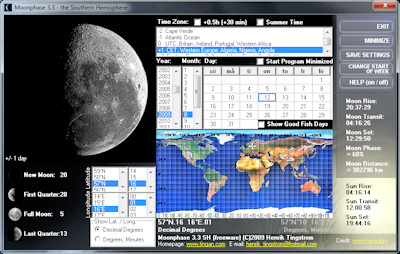 Moonphase 3.3 - the Southern Hemisphere

Displays the current moon phase of current day as an icon in the Activity field. You can change time zone, latitude and longitude (you can also click on the map!) to get a more accurate moon distance, moon rise, moon transit and moon set times and also the sun rise, sun transit and sun set. A little bonus: If you like to fish, mark the 'Show good fish days' option (fishing calendar, derived from 'the anglers Almanac').

Awards and reviews


freewarefiles.com


place77.com


www.softoxi.com


www.freedownloadsplace.com





freewarehome.com


www.freewarepub.org


completelyfreesoftware.com


www.softwarebazar.com
Question: The view of a location is not correct on the map!

Answer: The option (Win7), Control Panel/Apperance and Perzonalization/Display/"Make it easier to read what's on your screen" is changed to "Medium" or "Larger". Default is "Smaller". If bitmaps (pictures) also be resized, they would look blurred. The map is a bitmap. Change the option to "Smaller".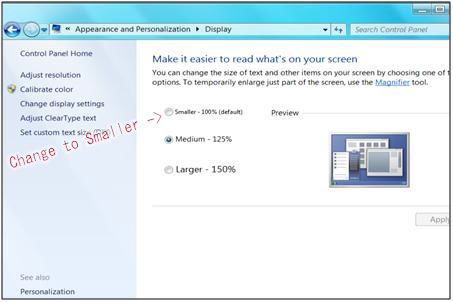 Question: After installation, I keep getting 'Runtime error 217 at
0000671A'. What is wrong?

Answer: Known date format when the error might occur: 'Thai'. Change the regional settings to British date format.

Credit
---

My Freeware
Space
Win7,Win8,Win10


Moonphase 3.4




3D Solar System 3.9



Earth Day Night 360